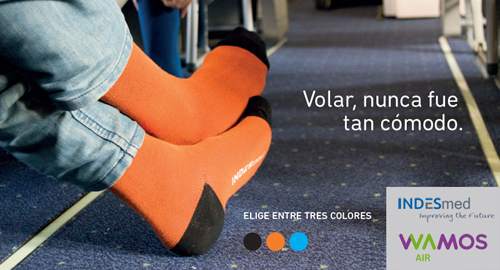 Wamos Air and INDESmed
We are so happy we can share with you one of the projects we have been working on during last months.

Hard working this year 2016 together with #WamosAir company (ex-Pullmantur Air) to put to the test our flight/recovery socks made of BambooSmarTec® fabric with bamboo and cotton fibers 100% organic origin.

We have tested in a real experience during long haul fligths on cabin crew, pilots and passengers also. Thanks a lot for the cooperation!

Eventually, the professionals of aviation (frequently passengers included) conclusions are that all BambooSmarTec® fiber properties are amazingly good during and after the flight helping to feel fresh and comfortable during the flight, avoiding ankle swelling and legs pain and aiding for a quick and optimal recovery after landing: ready for a new fligth!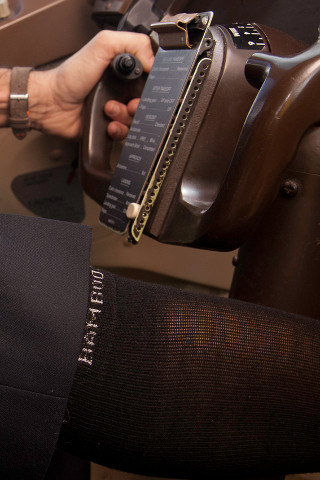 From now on, you can purchase your INDESmed socks on board of the Wamos Air flights at a convenient price on the duty free section.

You will find ON BOARD the bamboo based socks line in S, M and L sizes and Orange, Blue and Black colors.

We are keen to see you enjoying them and have your experience feedback.

Remember to U¡use the hashtag #INDESmed in your social networks or just write us an e-mail with your opinion.

Want to try them? Have a nice trip!



Blog
Share!