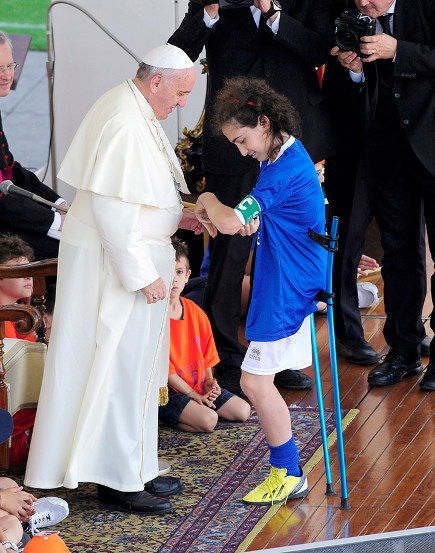 INDESmed's crutches visit the Pope Francis!
Yeah! here we post some pictures sent by the professional junior football player Francesco Messori.

Francesco is 14 years old and is the leader of the National amputee soccer team of Italy.

He visited recently the Pope Franciscus wearing our Blue Zen aluminum forearm crutches.

Francesco loves to travel always with INDESmed's crutches, and like to match his t-shirt's color with our his crutches!

See latest posts

Copyright © 2020 Vidcapp Ithef, S.L. All Rights Reserved.