How INDESmed reacts to the coronavirus - strict security compliance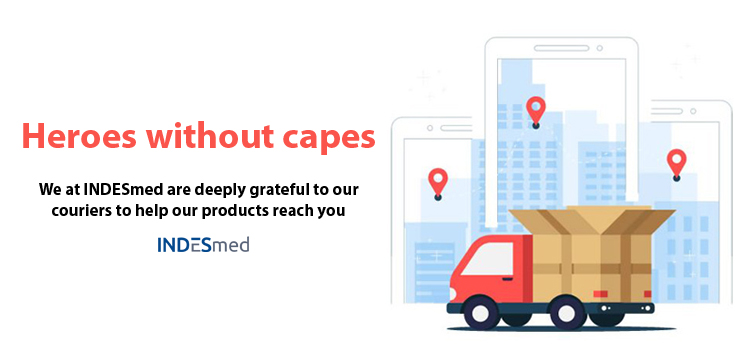 How INDESmed reacts to the coronavirus.

After the coronavirus, our highest priority is to ensure the health and safety of our employees, customers and suppliers while meeting our service obligations.

You can expect this from us:

- Constant monitoring of our facilities.

- Compliance with all government regulations and guidelines for health safety and containment of the coronavirus.

- Employees whose duties allow them to work from home.

- Detailed instructions and information so that our employees around the world can check the best ways to prevent the spread of the infection based on World Health Organization (WHO) guidelines. These include:

- Frequent cleaning of hands. If soap and water are not readily available, use a hand disinfectant containing at least 60% alcohol.
- Avoid touching your eyes, nose and mouth.
- Cover coughing and sneezing.
- Avoid close contact with sick people.
- Stay at home when you are ill unless you seek medical attention.
- Clean and disinfect surfaces that are frequently touched.
If an INDESmed employee shows symptoms such as fever or a respiratory infection, he/she must seek medical treatment immediately.
Do you deliver my order to my neighborhood?

Yes, we deliver wherever possible, unless government restrictions apply or your address cannot be reached for health and safety reasons.
What would happen to the parcel if we had to close the delivery address?

That depends on your location. In some cases, the carrier may hold the package for up to 14 days and try to deliver it again. If it cannot be delivered, the order is returned to our warehouses.
What precautions are taken by INDESmed to prevent infection with Covid-19 on my package?

All our employees are equipped with protective material when processing your order.
The World Health Organization (WHO) has also determined that the likelihood of the COVID 19 virus contaminating cartons or other shipping containers is extremely low. If there is cause for concern, the risk of exposure is reduced by using protective gloves when unpacking the packaging.
Author:
,

contact:
info@indesmed.com
Visit our online shop:
Deliveries