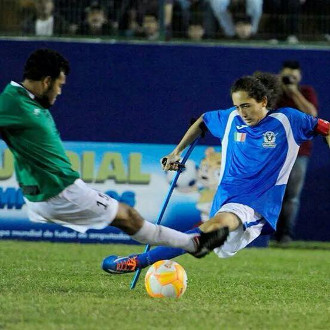 Our customers say
Hello INDESmed Team!
These crutches are fantastic.
I have been left permanently disabled after an accident and the two crutches I have purchased have been invaluable aesthetically and practically. Thank you!!!!!
L.R.,Mold Flintshire CH7 6EH United Kingdom

You have a great product!
I am a user of your forearm crutches now for over 9 months, they are the best!
P.M. USA

The crutches arrived last night, they sure feel nice and light! Could you please send me a invoice/receipt for the crutches?
I need one to claim the purchase to my insurance company.
Kind regards,
R.W. USA

thank you for my incredible crutch!! I just love it!
I just wish I would have found it several years ago when I first started using a crutch.
I have a lot of shoulder pain and tendinitis in my elbow from my old cane on one arm and I'm having shoulder surgery this month on the other. I hope that my new crutch will be a good change for good health in my future! Thank you so very much!! Sincerely,
Y., USA

I bought previously bought a pair of your hi tech crutches and I would tare them outstanding 10/10.
Frank, UK

I find the crutches amazingly light and very nice to use.
Thank you once again.
H.S. Australia

Thank you very much! Perfekt.
The crutches are extremely good, never seen better.
I also want 4 extra rubber buttons for the crutches.
Yours I. M. Gunderson,
Alta, Norway.

Share!