Crutches

---
A new concept that sets the forearm crutches to your needs avoiding tendonitis, hands and shoulder pain. No noise, silent walking on crutches with unique style and comfort.

Discover INDESmed crutch patented adjusting system:
Handgrip and arm support can be accurate and separately adjusted, improving user comfort, health and stability.

The Smart Curved design, makes the user feel free while wearing a stylish, lightweight accessory that stands the test of time.

Crutches for kids or crutches for adults - you will find the forearm crutches you´re looking for at INDESmed.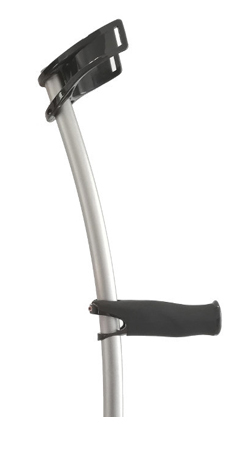 Crutches for Walking
US$ 67.99
No pain, no tendinitis
308lbs(140Kg) Max.load/crutch
Weight 0,85lbs(400gr)
5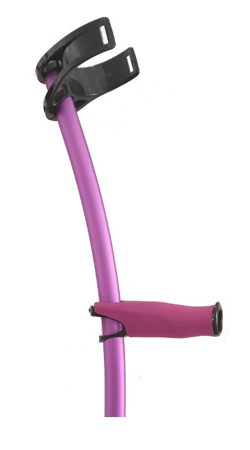 Lofstrand Crutches
US$ 67.99
Best crutches for your hands and arms.
308lbs(140Kg) Max.load/crutch
Weight 0,85lbs(400gr)
5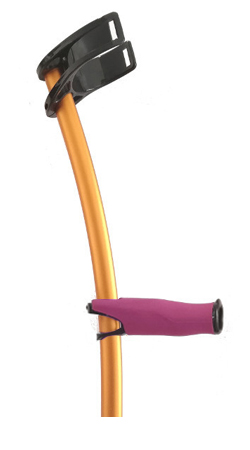 Crutches for kids
US$ 67.99
Light, sturdy funny crutches for kids
220lbs(100Kg) Max.load/crutch
Weight: 0,80lbs(360gr)
4
How to use crutches
Before you use them for the first time, you should adjust the forearm crutches to your height. To do this, please stand upright in a step position. The leg to be relieved should be at the front. Next to this leg put the crutches.

Let your elbows stretch loosely and your arms on the sides. You should keep your elbow joints slightly flexed and never fully stretch them so as not to overload them. Be careful not to pull your shoulders up.
To find the optimal setting for your crutches, find the spot where the wrist is most noticeable. That should be the correct height at which we will slide the handle through the stick.

We will place the cuff just below the elbow.

The INDESmed crutches, allow an independent adjustment of these two elements (handle and cuff) with milimetric fitting, so that the user gets an adequate mobility aid exactly to his need for support in the most natural position possible.